Jürgen Klopp sighed in relief as his men managed to clinch a point against Premier League leaders Chelsea with Georginio Wijnaldum scoring an equaliser and Simon Mignolet saves a penalty to retain their hopes of coming back to Europe's top competition.
The Merseyside's run had been abysmal as they just won one of their past eleven matches which included being knocked out of two competitions.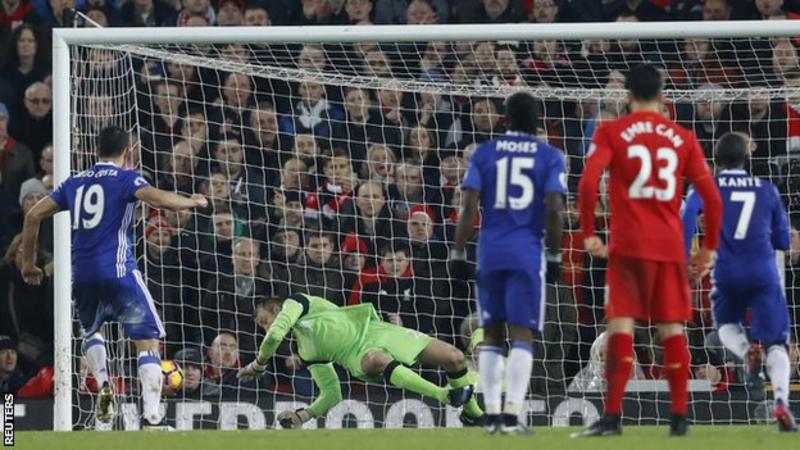 Chelsea, on the other hand, maintained their 10-point lead over their fourth-placed opponents.
Liverpool had a decent first half as they kept the maximum position but failed to find the net which caused spiralling frustration to their manager which escalated with David Luiz's opener. Interestingly, although The Reds had the maximum possession, they failed in terms of attack and a resonate defence. Firmino nearly found the net in the 49th minute as Liverpool broke away on a blistering counter-attack where Lallana and Clyne teamed up to provide him with a shot which ultimately yielded no results. Their woes lessened as Wijnaldum equalised with a close-range header 11 minutes from the final whistle.
Chelsea proved their mettle with continuous outrageous attacks by their three strikers Willian, Costa and Hazard. The Blues controlled most of the game as Luiz opened the game in the 24th minute. Hazard created havoc as he incessantly came to increasing their lead. Diego Costa failed to capitalise a penalty as he tried to curl the ball into the bottom left-hand corner. Mignolet brilliantly read the shot and denied the visitors' chances to increase their Premier League points.
On the whole, both the managers left the ground quite satisfied with both the teams respectively retaining their league positions.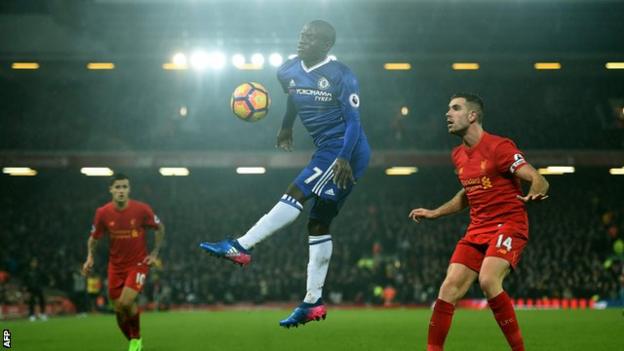 By Rhiteek Chatterjee