Chelsea is on top of the table with 28 games played and 69 points earned. It's essentially their title this year as not a single team is close to displacing their stupendous run. Beating Stoke City on Saturday, they are 10 points off second placed Tottenham. With 22 wins, 3 draws and 3 loses, Antonio Conte's men are in a brilliant run.  The Blues' trio consisting Diego Costa, Eden Hazard and Pedro is just lethal and have totally dismantled and annihilated the oppositions' defences. The defence has been rock solid with Belgian keeper Courtois backing them with some mind-boggling keeping. What has set the men apart are their performances against the team below the top six? Unlike the others, they have not faltered and have just dropped two points (they have won all games since drawing 2-2 against Swansea)
Following them are Tottenham who are on 59 points. Mauricio Pochettino's men are in a fine form but seem to be incapacitated in knocking-off the league leaders. With their win against Southampton on Sunday, the will look forward to playing Burnley on 1ST April and extend their lead over third placed Manchester City.
Swiftly following the Spurs is Manchester City on 57 points. As stated earlier, Josep's men have faltered throughout the season and as a result have failed to impress. The Citizens' have been inconstant with loses against Everton (2-0) and draws against Tottenham (2-2); Stoke (0-0) and Liverpool (1-1).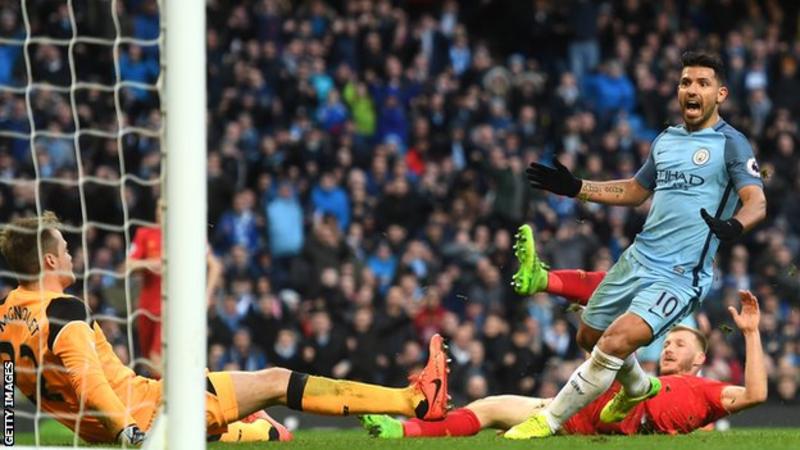 Liverpool has scored the most in the season (61) but have conceded the most among the top six (36).Their performance in the 2016-17 season has been quite odd and it's difficult to decipher that if they are worthy of being in the top six or not. They beat Tottenham 2-0 and Arsenal 3-1 but abysmally lost against Leicester City (3-1). With 29 games played, Klopp's men are on slippery slope as two more are hovering over them. The biggest problem for them is that they have played 29, the most among the other five and still look weak and fragile.
On the fifth and sixth are Manchester United and Arsenal who are very close in clinching the top-four spot. Although Manchester United has not lost since their 3-0 thrashing by Chelsea, The Reds have dropped nearly 8 points which has made their task quite annoying and difficult. With their win against 19th placed Middlesbrough and their weekend match against West Brom, Jose' Mourinho's men will look to bump-off Liverpool as soon as possible.
Arsenal has proven to be the team which loses points at the most critical stage. Their performance in all competition has been just horrible (YES, we are talking about their 10-2 aggregate loss against Bayern). With rumours about Wenger being sacked by the end of the season, Arsenal's focus has gone haywire. Their recent loss against West Brom (3-1) and the game against City on Sunday has done nothing nut toughened their job.  
By Rhiteek Chatterjee